To add a new file to your Downloads page you need to:
Login to your dashboard.
Click "Downloads" on the left hand side menu.
Click "Add New".
Fill out the Title with the name of the file that you'd like to display to the user
You can add a description of the file to the text editor.
Upload your file into the "Attach File" by either clicking and dragging onto the window, or clicking "Select File".
You can choose an existing category from the "Categories" box or add a new  category.
Once you're happy with the content you've added, don't forget to click "Publish".
You should now see the file in the Downloads page.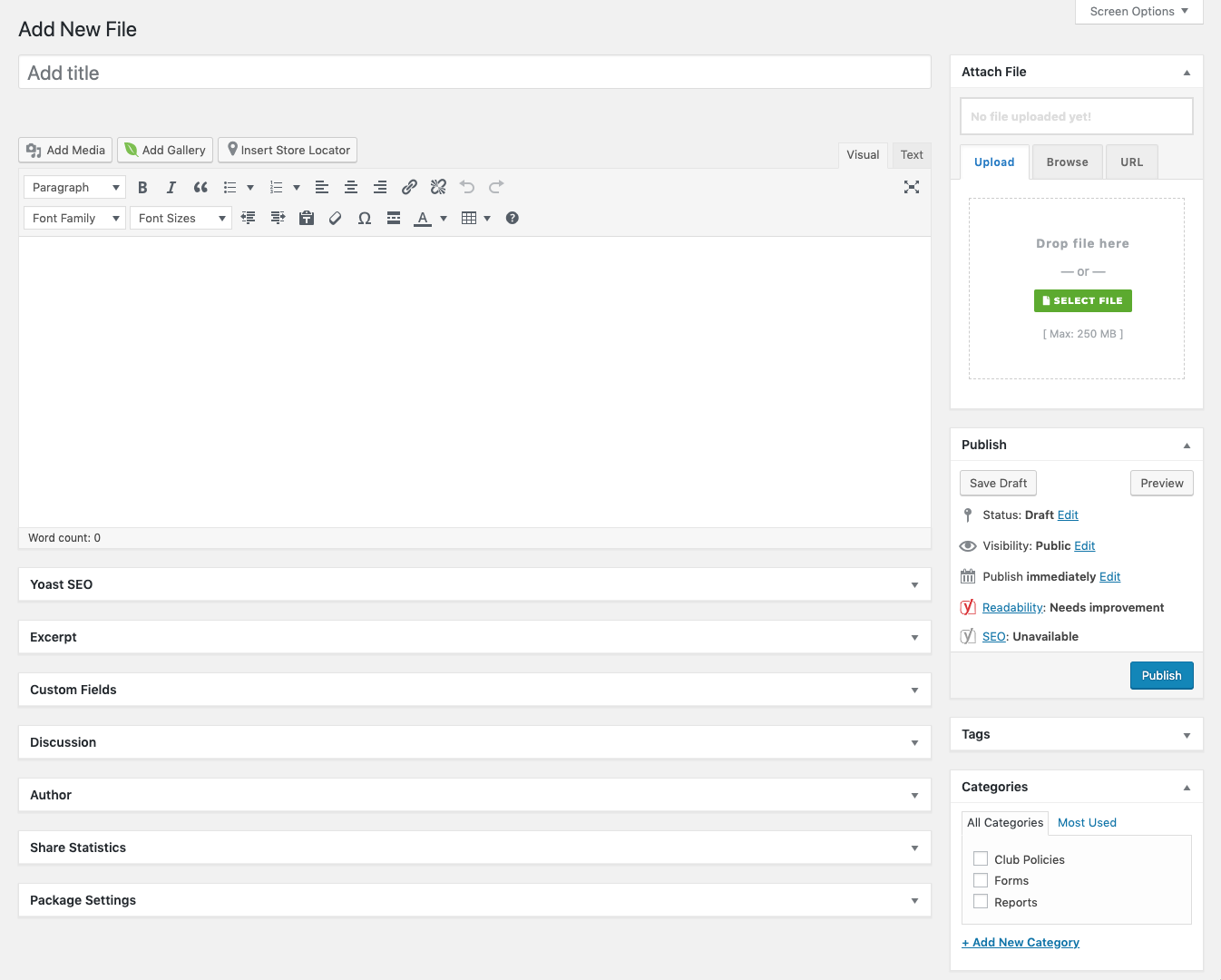 ---