Fixtures & Results
The Fix & Res section on our clubs sites is probably the number 1 area for website traffic. Again and again we find that the Homepage and Fix & Res page are the most popular pages across the board and so we have developed some new features for our already quite extensive feed.
Have a look below for some of the most recent additions we've made to this section:
Updates
Control Feeds
After some feedback from clubs asking for more control over what appears on their Fix & Res page, we have added the ability to control which competition feeds appear.
You can choose to disable any of the following (all feeds are enabled by default):
County Feed,
Mens Football Feed,
Hurling Feed,
Ladies Football Feed,
Camogie Feed
Please Note: This is available to Clubs using the GMS integration only.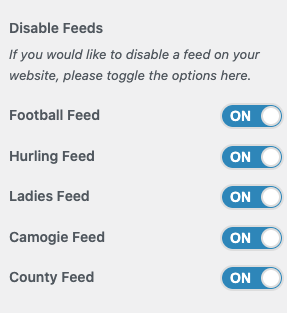 County / Club Season
You now have the function to switch between Club or County season. It's mainly used for the Match Centre and Next Match block at the top of your site. If you've no club matches to display here you can switch to County season.
Club Season View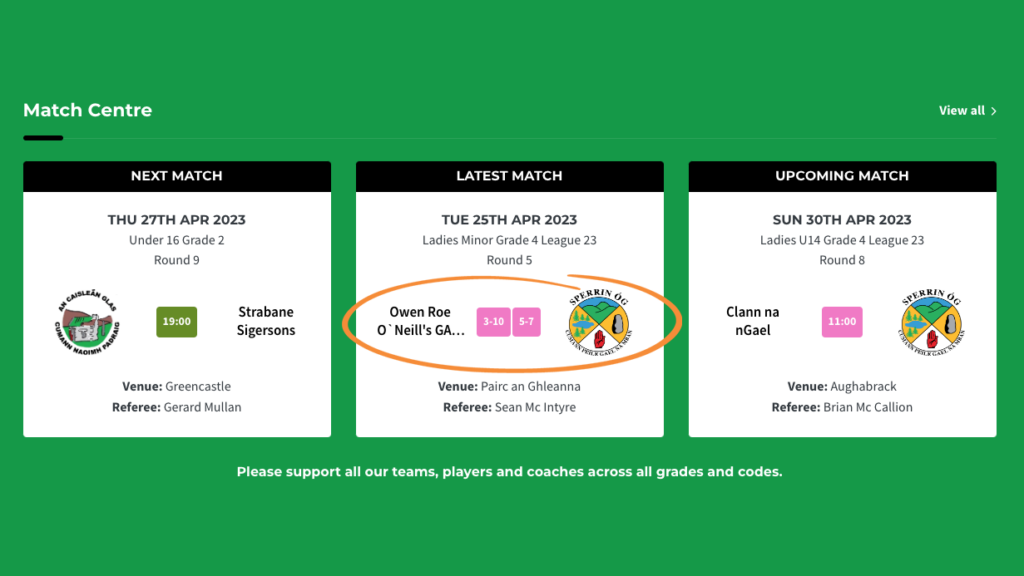 County Season View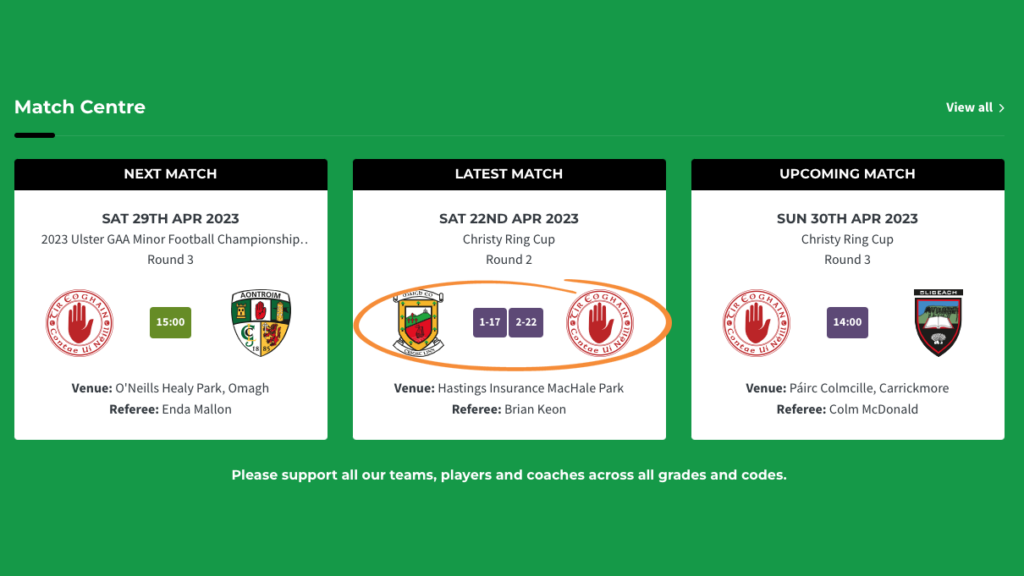 Once your club matches start back you can switch back to Club season and your matches will take priority in the Match Centre/Next Match header section.
Enable Season
To adjust this on your site, just navigate to you website Customiser, click Fixtures Options and scroll down to the "Enable Club/County Season" option to choose between Club or County.
Please Note: This is available to Clubs using the GMS integration only.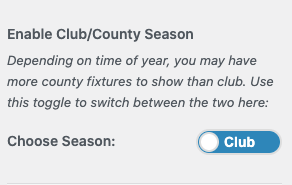 Add Multiple GMS ClubIDs
In our last version of the Club website, we only had the option to add 1 other Club ID into your F&R feed (an amalgated Club ID). Since the launch we've realised that some clubs have the needs to add more than 1 here.
So while the last approach worked for a single ID, we've had to rewrite this to allow you to add unlimited GMS Club IDs. You can also specify a different logo to display for each club ID if your amalgamation uses a different crest on the match centre.
Please Note
While you have access to edit this section, you will need to ask GMS to whitelist your IP address before the fixtures can appear on your site. Just drop kristina@clubandcounty.com an email and she will get this set up for you.
Please Note: This is available to Clubs using the GMS integration only.
External Sidebar Link
After some feedback from clubs, we've added the ability to add a custom link to the Fixtures & Results sidebar. This was added to allow clubs that may have an external link to fixtures (e.g. their ladies fixtures may be on a different system) to add to the sidebar navigation on the Fix & Res page.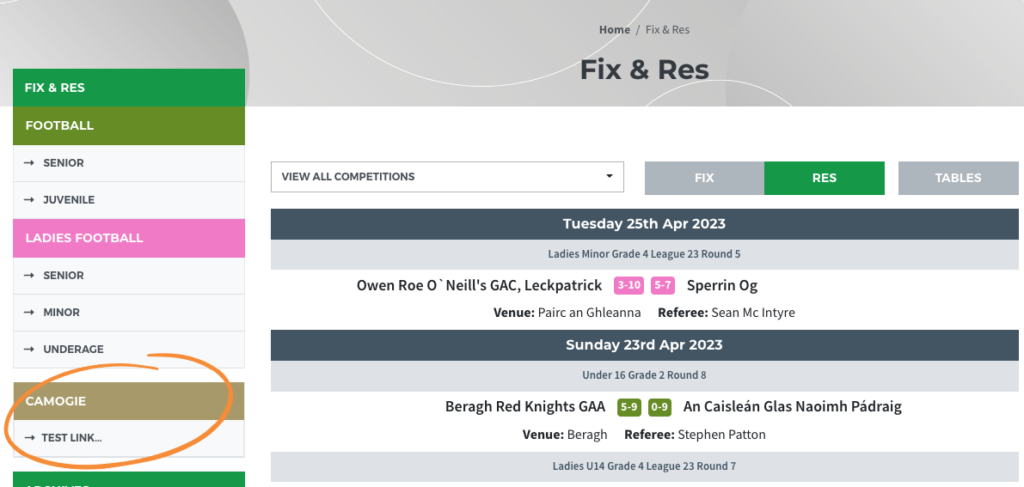 To do this just please follow the instructions below:
County Crests in Feed
To distinguish between a County and Club fixture we've introduced County crests into the feed for County specific fixtures. You should notice this as you scroll through your feed if you haven't disabled County fixtures on your page.
Please Note: This is available to Clubs using the GMS integration only.