New Page Templates
At its core, your site is a collection of posts and pages. We've been working on some new page templates to allow you to display your content a little easier.
Have a look below for some of the most recent additions we've made to the site:
Updates
Sponsorship Page Template
We've added a sponsorship page template to allow you to highlight businesses/individuals who may have donated in some way to your club, but who aren't official sponsors. You may not always want to highlight these businesses in the traditional sponsors areas of the site, so we've created this page for this exact purpose.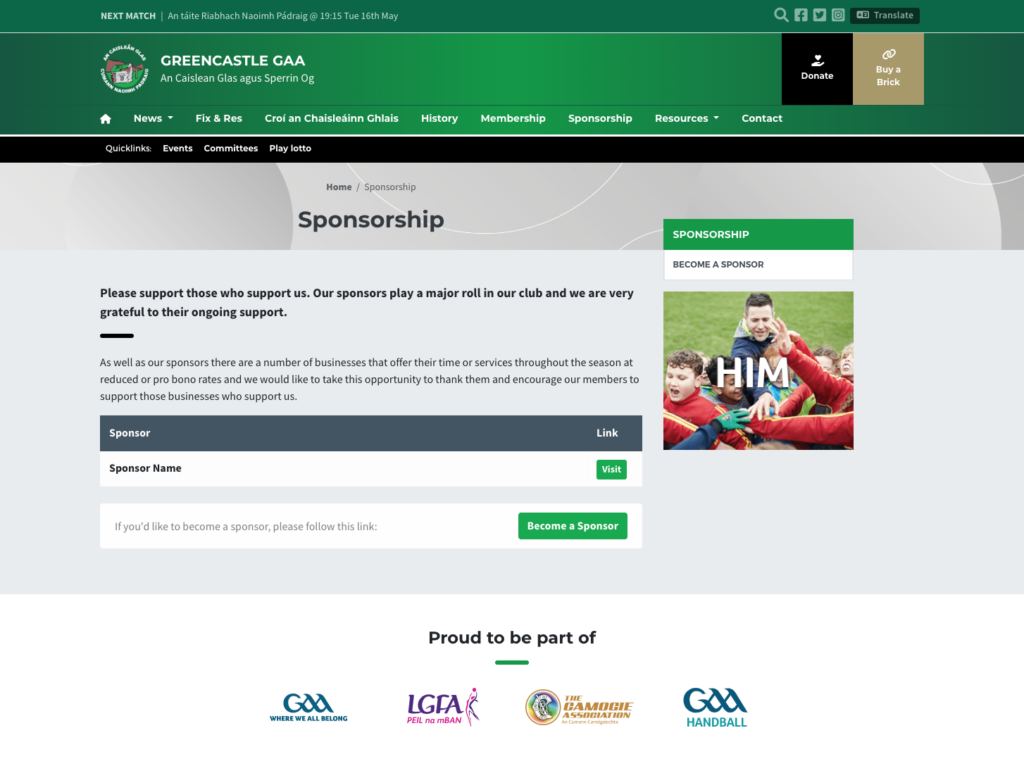 Become A Sponsor Page Template
We've also added a Become a Sponsor
page template to allow you to display all the sponsorship opportunities your club may have and add a contact form to allow businesses/ individuals to contact you to join.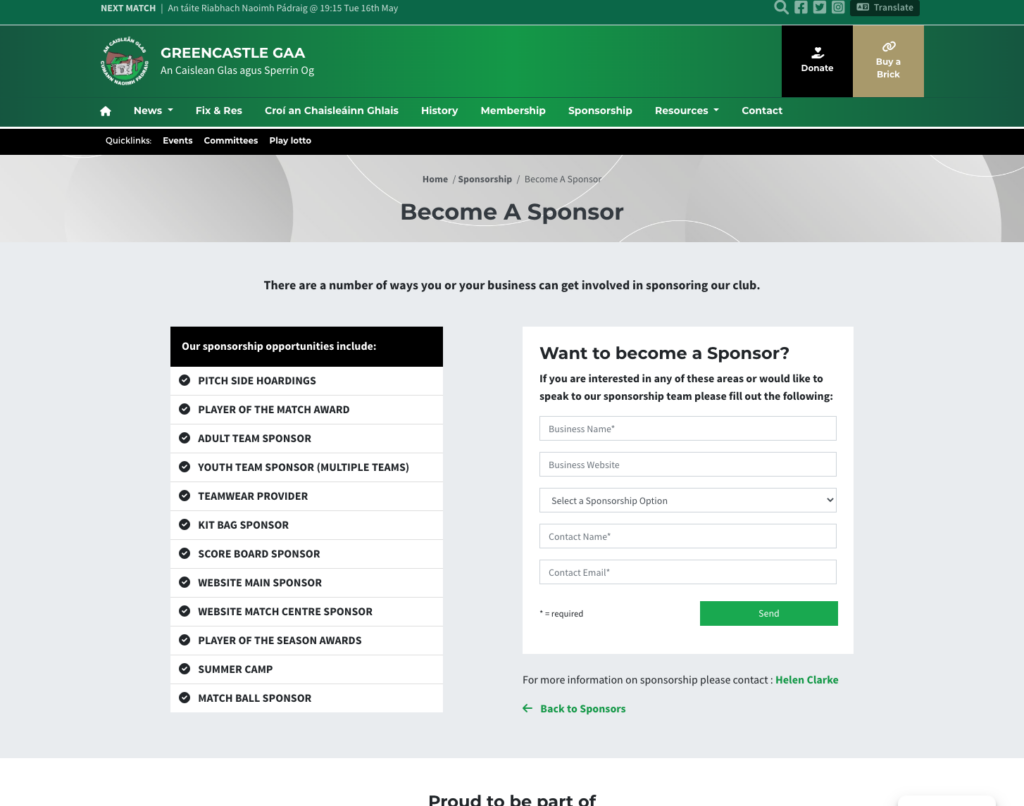 Membership Page Template
The Foireann membership page template has been updated to include a field to display your club registrar's email address.