How to add a password protected page
If you would like to add a password protected page to your site so that only those with the password can access, please follow these instructions:
Login to your dashboard.
Click "Pages" on the left hand side menu.
Click "Add New".
Fill out the Title and text editor with your new content.
In the "Publish" box on the right, click Edit next to Visibility: Public.
Choose Password Protected and enter a password.
Once you're happy with the way your page is looking, don't forget to click "Publish".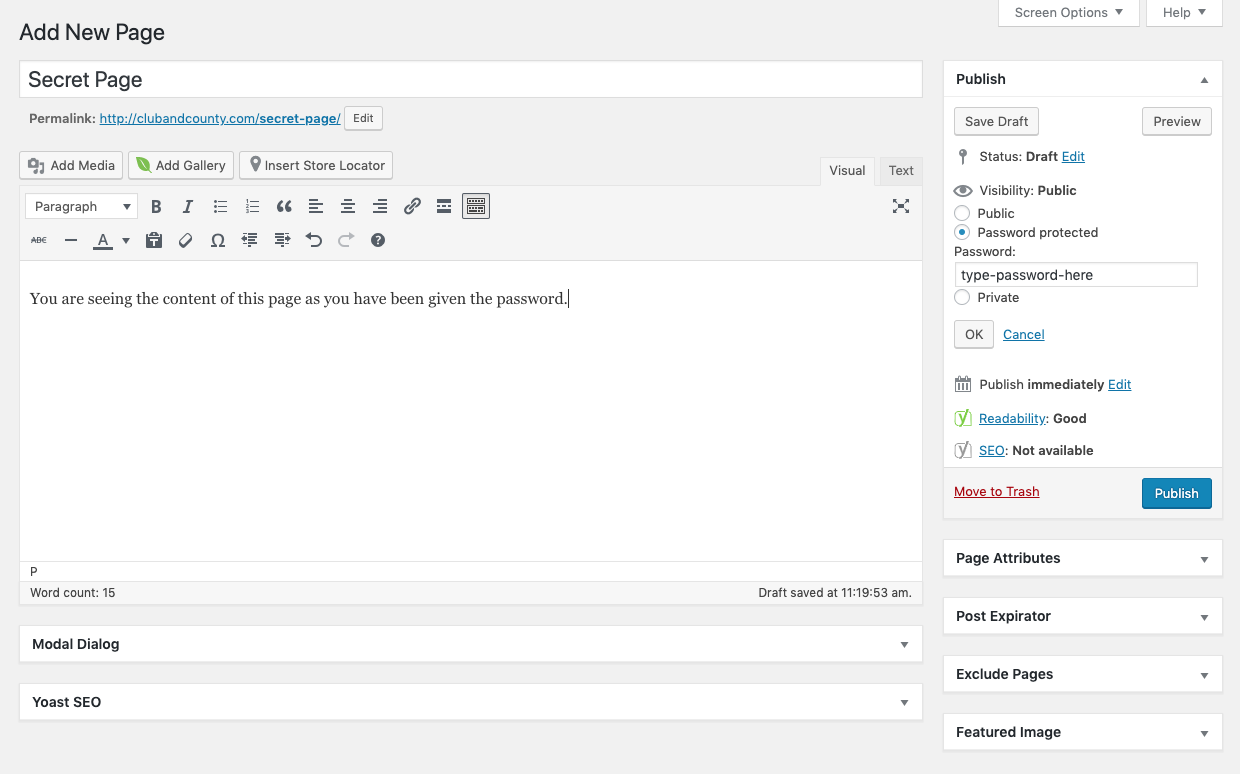 If you set up other pages with the same password, the user will automatically see these pages if they've already entered the password once.
Don't forget – there's a built-in Help section, top right on all pages of your site!