How to add a specific Downloads category to your menu
If you have a few files in a certain downloads category that you would like to highlight on your quicklinks menu, please follow these steps.
Please follow the steps here to add a new file/category to your downloads
To add the link to your quicklinks menu, hover over "Appearance" on the left-hand side menu.
Click "Menus".
Choose a menu to edit: Quicklinks.
Choose where you will source your page from in the left "Add menu items" column: DL Category.
Tick the category that you would like to display and then hit "Add to menu".
It will then be automatically applied to the list of pages on the right, under "Menu structure".
You can click and drag to reposition any of the pages.
Once you're happy with your new menu, click "Save Menu".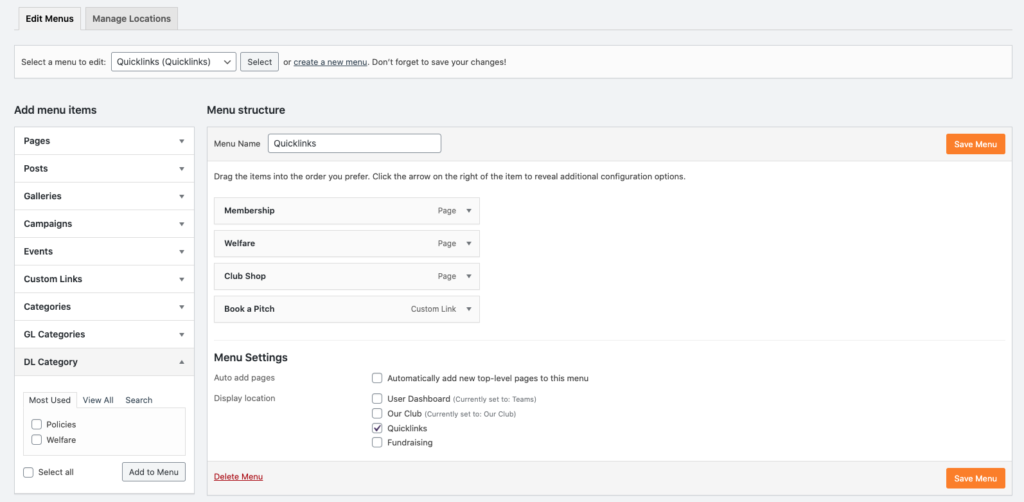 Don't forget – there's a built-in Help section, top right on all pages of your site!